In 2014, Governor Andrew Cuomo signed into law the practice of growing, selling and promoting of medical marijuana (MM) in New York State.  So far the state has issued a 120-page set of rules and regulations that imply a rigorous study of what other states have done.  The result is a model that is very conservative and sure to be tweaked as the initiative unfolds.  There are many fascinating aspects to NY State's approach:
Only five licenses will be issued initially, with four dispensaries per licensee.  That's 20 dispensaries for a state of 20 million people. (Do the math. Demand will surely exceed supply.)
No loose-leaf products allowed, only liquids, oils for vaping and capsules.  (Loose-leaf states have a high incidence of MM abuse by recreational users.)
Only five brands of MM per licensee.  The state—smartly—defines a brand based on a fixed ratio of cannabinoid content, just as other Rx drugs are classified by the dosage of their ingredients.
And only the following indications are approved: cancer, AIDS, MS, Parkinson's Disease, ALS, Epilepsy, IBD, Spasticity due to spinal injury, Huntington's Disease, and generally debilitating neuropathies, seizures, nausea or pain.
However, for me, the subject that holds the greatest interest and poses the greatest challenge is this: what should an MM brand identity ideally be like?
Naturally, the topic draws snickers from everyone with whom I discuss it.  The Cheech and Chong ethos guarantees an uphill slog for anyone trying to impart an identity usually associated with pharmaceuticals and bioengineered drugs.  A quick survey of brand identity attempts around the country reveals how haphazardly companies are attempting to legitimize the medical qualities of cannabis.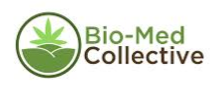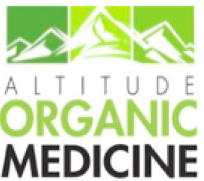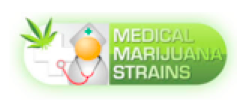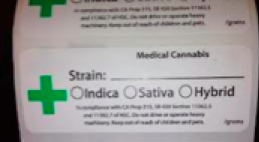 It is clear that healthcare branding experts are not designing these logos.  There is no color analysis being performed to align the therapeutic benefits of the drug with the brand.  The overwhelming majority of design focuses on green because, you know, that's the color of pot, man.  Marijuana leaves are the most common icon, again reflecting an adherence to marijuana's recreational heritage—something that works against the brands as serious supportive therapy.
Other clichés are on full display as well.  Many of the designs juxtapose the marijuana leaf with the Caduceus—a symbol that amateurs mistake for the Rod of Asclepius, the actual ancient Greek medical icon.  And then there are the ubiquitous uses of the green cross, which, I assume is not an homage to the pharmacy symbols of Europe, but rather the love child of the "green is for pot" and "cross is for care" unholy alliance.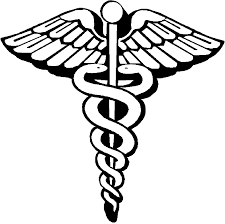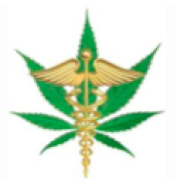 Showing that every inexperienced graphic designer is coming out of the woodwork and dabbling in healthcare, here are some examples that try ineptly to show that MM is a legitimate business by crafting what look like official seals.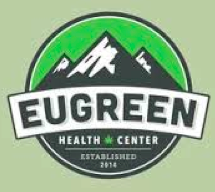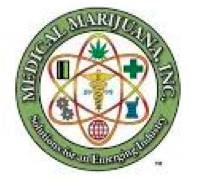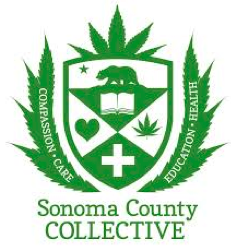 These are not only devoid of any healthcare-related best practices, but also violate basic design disciplines by trying to squeeze several different ideas into one poor brand mark.
Then there are the organizations, bless their hearts, who feel that in order to be "medical," one must be boring.  Witness MinnMed, a company approved for an MM license in—you guessed it—Minnesota.  It seems that they didn't even try to build any health values into their brand, but rather settled for the image of the state in, of course, green.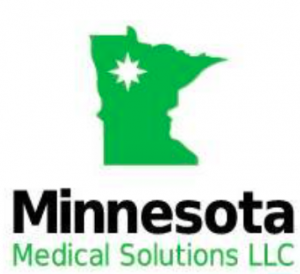 I'm not being snarky out of sport.  I am galled by the lost opportunities.  These purveyors are not doing MM a favor.  They are either reinforcing the stereotypes and images that cannabis should ditch if it wishes to be seen as ethical; or they are diminishing the image of the substance with seriously bad design.  The patients and doctors who wish to alleviate suffering through MM deserve better.
Designers should not be looking at recreational marijuana brands when contemplating an identity.  They should be looking at Lipitor (atorvastatin) or Rituxan (rituximab) or Cymbalta (duloxetine).  They should be asking themselves: why would patients in need, and doctors who wish to help, see a flattering reflection of their values in one's MM brand?  They would be better off forgetting the central ingredient, and pretending that MM is a pain reliever, or appetite inducer, or sleep enhancer—all of which, in the right ratios of cannabinoids, it is.
Lastly, while I applaud the governor and the legislature for trying to to make the state's MM initiative successful and reduce the risks of abuse, I feel that they harbor some of the same backward thinking that is evident in the well-intentioned but ineffective logos above.  Here are a few of rules about dispensaries:
All physical structures owned, leased or otherwise utilized by a registered organization, including any dispensing facility, shall:
(1) Restrict external signage to a single sign, with only black and white colors;
(2) Not illuminate, at any time, a sign advertising a marihuana product located on any physical structure;
(3) Not advertise medical marihuana brand names…
I understand that these rules intend to curb flashy, recreational-style dispensaries, as well as insure that neighborhoods won't be up in arms about having a dispensary in their midst.  However, such restrictive exterior signage rules risk creating a speak-easy stigma that is not aligned with the spirit of enabling more compassionate care.  I'm sure that the legislators don't want to keep patients away because the patients may be made to feel like criminals.  Or prevent doctors from participating for fear of ruining their reputations.  There is no reason a dispensary shouldn't appear open and welcoming to those who deserve to be there, just like any other facility that sells government approved medication.
The state is trying to walk a line between recognizing marijuana as a legitimate part of ethical therapy, and keeping it hidden in the darkness of its illegal heritage.  This line is very crooked, and missteps will no doubt occur.  We can only hope that as the initiative evolves, MM will find its identity in the hands of communication and marketing experts with deep knowledge of healthcare brands, and the deft touch needed to achieve a robustly accepted place in medical practice.
See how our long-standing commitment to the effort of medical marijuana branding has been rewarded.