Faster, cheaper, easier, kinder, better. Such are the claims of Capsule, a New York-based pharmacy delivery service (PDS), the customer reviews of which earn glowing praise.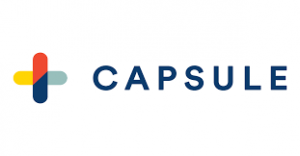 Capsule is one of many (and counting) PDS that is disrupting the Rx healthcare market in a big way. With the billion-dollar acquisition by Amazon of PillPack, it begs the question: will PDS put CVS and Walgreens out of business?
     In case you haven't been keeping up with the most exciting trend in the wellness industry, PDS are mostly virtual on-line pharmacies that are text and app-based, doing all the things a regular pharmacy does without having to stand in line. And according to one PDS, 50% of prescriptions at bricks and mortar pharmacies never get picked up. In an obvious reaction to the growing dynamic, CVS has begun home delivery as well, while maintaining a bricks and mortar operation. However, it is hedging its bets on how things will pan out in the future. No doubt other retailers will follow if they wish to survive.
     Let's run down some of the options. While Capsule is restricted to New York City, there's Alto (formerly ScriptDash) serving San Francisco, LA and Orange County, and boasts a satisfaction rating four times that of "Big Pharmacy." Then there's the ill-branded Lemonaid, which has discrete packaging so no one will know you're even getting drugs.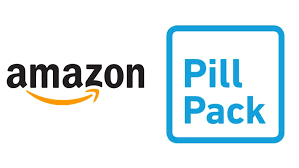 PillPack innovates with individual daily doses to allay non-compliance. PillPack is available nationally, while GetMyRx is operating in 33 states. GetMyRx functions in a unique way by coordinating with local pharmacies to ensure that regional suppliers still get their share of the business. And Pandia restricts itself to dispensing birth control, which may sound odd, but carving out such a narrow market segment may enable Pandia to be the go-to supplier of contraceptives in the US.
     We know the advantages of PDS—no need to show up because of home delivery, no need to call your insurance company or your doctor, and potentially a cost savings—but how is this disruption going to affect how we live?
     I don't know about you, but when I go to a retail pharmacy, I've got to pass the aisles of soda, snacks, grooming products, personal care items and such just to get to the drug counter all the way in the back. In other words, retail pharmacies are rapidly becoming literally the one-stop shop for all of your daily needs. Add a produce department or a sandwich counter and the transformation of shopping will be complete. The PDS, therefore, have the potential to eliminate or reduce the need for drug disbursement by retail pharmacies, and still allow them to function as your local purchasing station.

And what happens when people don't leave the house to go to the drug store? Is there a potential for reduced social interaction? The iconic author, Kurt Vonnegut, once laid out his reasons for preferring paper letters to email. He leaves the house and enjoys the spring weather. He greets his neighbors en route to the post office. He stops to pet a puppy and smiles. He passes the newsstand and buys a lottery ticket. He gets some good exercise. And so on. All of this constitutes a way of life that recalls a different type of connectedness.  Sitting in front of a computer all day or staring at your smart phone while you stroll, just like the walking dead, are no longer part of a social conviviality that may have ceased to exist.
     I pause to wonder whether I may be having a panic attack, or perhaps just a cynical attack. Then I remember how new eras have made the old ones extinct.  The industrial revolution, with its world-shattering invention of the internal combustion engine, eased travel and enhanced the way we kill each other in wars. The atomic age equipped humankind with new power to light cities or level them. And of course the digital revolution ended the analog world and gave rise to, well, PDS among other things, but simultaneously introduced hacking into our vocabulary.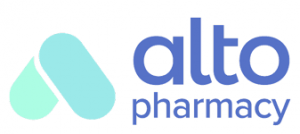 Most likely PDS will be hailed as the latest in a long line of services that enhance our lives by making things turnkey. Social networks, GPS and the super-brand Amazon are the bell-weather of how we experience reality now and in the future. People have grown to expect change rather than fear it. And this is the most life-altering aspect of the digital era: we demand an ongoing dismantling of the old world because we have become addicted to astonishment. Silicon Valley has not only helped create innovative technologies, but also has whetted the national appetite for more and more and more. And this yearning is not restricted to the digital realm. We have 40 different types of yogurt and bottled water. Do we really need that many? The answer to the question of why we will continue to expand our possibilities is, frankly, because we now can.