I attended the annual Clio Awards in New York City last Wednesday, held at the American Museum of Natural History.  It was the first time that the healthcare categories were included with all the other consumer goods and services nominations—a recognition, perhaps, that healthcare brand ideas have come within the quality orbit of their consumer-good counterparts? We're still in the back of the catalogue, though. As we dined under the giant blue whale and near the surrounding dioramas of life on our planet, it was fascinating to contemplate another example of evolution: the "big idea" in advertising over the past 20 years.  Much has changed, yet healthcare brands continue to lag well behind the curve, especially in the US.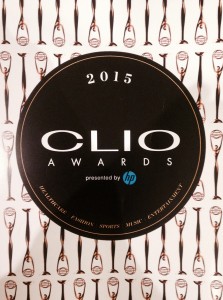 Evolution #1: Big has gotten bigger
Back in the 1990s, when people talked about a big healthcare branding idea, they were referring to a single promotional concept for a single product brand that got everyone's eyes on the page or small screen (that was TV, then, not the iPhone).  Take this legendary "big" idea for Roche's Rocephin (ceftriaxone), an injectable antibiotic blockbuster on which I worked for many years: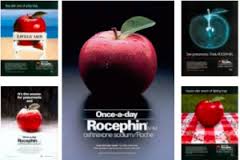 The "apple a day" metaphor was so simple and powerful, that not much else needed to be said about Rocephin's indispensable place in hospital medicine.  Further, the central concept guided every subsequent milestone for the brand, whether it was it's one-shot efficacy in pneumonia (apple in the snow), its enabling of out-patient care for severely ill patients (apple on a picnic blanket, keeping the "bugs" away), or the fact that it topped a formulary in California (apple in a life-guard chair).  Yet today, this idea looks like a Lilliputian in Gulliver's Travels by comparison to what constitutes ideas on a much grander scale.
Today, brands don't just have a single concept in one or two mass media, but rather are at the center of a socio-marketing dynamic involving many brands and many media.  Just look at the healthcare award categories: Audio/Audio Technique, Design, Digital/Digital Technique, Direct, Engagement/Experiential, Film, Innovation, Integrated Campaign, Out of Home, Print, Public Relations and Social Media.
For example, take the company brand, Lucky Iron Fish, which won many top honors in Design, Direct, Engagement/Experiential, and Innovation (as well as the 2015 Grand Prix for product design at the Cannes Lions International Festival of Creativity). A small idea at heart: to combat rampant iron deficiency and its morbidities in Cambodia, the company educated and promoted the idea of dropping a little iron fish into cook pots for 10 minutes each day to imbue people's diets with the proper daily requirement of iron.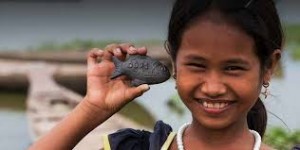 A big idea by today's standards: the iron fish were made from recycled scrap metal (environmental conservation); the conversion process created thousands of local jobs (employment opportunities); the initiative was funded by an online campaign to raise money, including gaining the notice of The Clinton Foundation (social media and charity); the campaign garnered 2.9 billion global media impressions (public relations and paid media); and most importantly, the initiative created a 50% drop in iron deficiency in Cambodia.  If a small company like Lucky Iron Fish (founded by students) can make such an impact on the healthcare of a nation, imagine what kind of revolution could come from an Amgen or Roche or Pfizer thinking and acting with such magnitude?
Evolution #2: Many little engines out-perform one big engine
For those pharma and biotech companies wrestling with the problem of how to keep agency costs in check and get the best for your money, consider this new model—an alternative to the big agency/holding company: The Impresario Model (aka, The Ring Master Model).
Imagine that you ask two different entities to make you a transportation vehicle: one is a car company, and the other is an independent Impresario.  The car company will design a car just for you, using the fixed resources that they have in place for strategy, design, engine and bodybuilding.  It will cost you a lot of money.  The Impresario will sit with you and analyze your travel needs, which may very well go beyond the idea of a car.  In addition to you having all your transportation needs satisfied on air, sea and land, the Impresario model might also help get that idea funded by participating brands and/or self-sustaining donations.  And instead of just you benefitting, the Impresario model may assure that other people in need will also be rewarded, while the Internet and social media blows up with news of your leadership accomplishments.  And it will cost a lot less! Sound impossible?  Only if you own a car company, which in my analogy, is the big agency/holding company model: an entity with significant overhead (bricks, mortar, utilities, equipment), a profit model built on selling one basic type of material (promotion) based on an hourly rate, and a staff composed of fixed resources that will work on your business (account management, strategists, creative and production talent), plus many who you'll never see but still pay for (finance, HR, administrative assistants, IT, etc.).
An Impresario Agency Model involves a very small team of imaginative thinkers, deeply experienced in healthcare marketing and communications (but not necessarily limited to them).  One such practitioner is Brandforming—a new type of nimble agency founded and led by Guy Mastrion, a former Worldwide Creative director and refugee from a big holding company (as am I), who also happens to be one of the Clio judges with whom I dined that night.  I listened with great intent as Guy outlined his approach that takes a media-agnostic strategic view, invents a plan for an unstoppable momentum for success, and then reaches out to form a coalition of like-minded and like-experienced colleagues, each of whom has a particular specialty capability or company.  Think Danny Ocean, of Ocean's 11-13: the price is set along with the metrics, everyone gets fair shares for mutual success, and many often discount their services to keep being included in future coalitions on such fascinating projects.  Like Parry Branding Group, Brandforming wants to create brands that people want to join.  We want to reverse the dynamic where companies push products and services, to one where people pull through their own relationships to the world, enabled by the product or service.  Lucky Iron Fish, cited above, is the proof that many small engines can outperform one big engine.
However, in addition to an agency configuration approach, the Impresario Model can also be a way for brands to reach out to other constituencies, inviting them to help create the campaign.  For evidence of this, just look to another Gold Clio winner.  Unless you have been sequestered, binge-watching the first few seasons of Homeland over the past many months, you could not help but notice the World Gallery campaign by the perennial big-thinking TBWA for the paragon brand, Apple. It's been on billboards, on TV, in magazines and everywhere you look.
Photographs from Smartphones constitute over 25% of all images taken with cameras; and the iPhone has the lion's share of that 25%, according to Apple, which boasts one of the best cameras in a phone.  But rather than just beat their chests about statistical facts and product attributes (looking at you, Samsung), TBWA flipped the dynamic and used the Impresario Model to create a movement campaign that continues to resonate with iPhone users around the globe.  Seventy-seven photographers—some professional, some amateur—were recruited to submit their pictures taken on an iPhone 6.  Many eye-popping images were then uploaded to the World Gallery site (apple.com/worldgallery), and displayed with the simple headline: Taken on an iPhone 6.  Here are a few of the must-see images: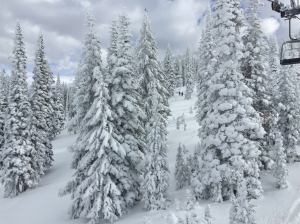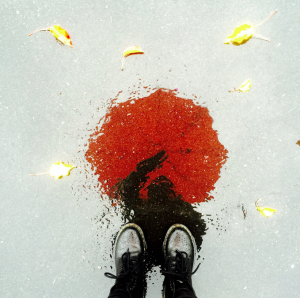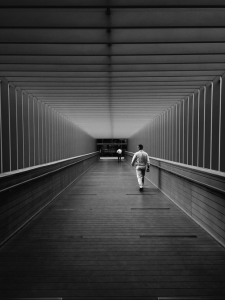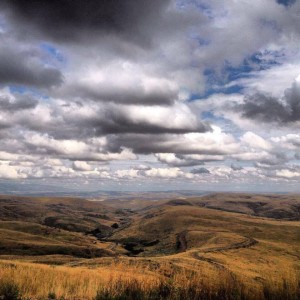 What Apple and TBWA realized is that the real story is not about the camera in the phone, but rather about how people want to view their own lives, their creativity, and their social exchanges with each other.  When people look through the viewfinder of an Apple iPhone 6 camera, they see themselves on their best days—a level of brand engagement that a typical ad campaign never achieves.  To prove my point, the first three images above were taken from the World Gallery website.  The fourth shot came from the Facebook profile picture of my friend, Amy, who wows us each year with her unique views of the American west.  Even though Amy was not part of the campaign, she is part of the movement inspired by an Impresario model, which creates brands that people want to join.
Evolution #3: The biggest ideas are coming from outside the USA
Everyone in the industry knows that healthcare regulations are much stricter ex-US than within our 50 states.  In many markets, direct-to-consumer (DTC) and TV campaigns for prescription therapies are disallowed completely, or very tightly regulated.  Undaunted by—or should I say, "challenged by"—this limitation, the healthcare work coming from abroad must be ultra imaginative to overcome the obstacles needed for customer engagement.  Out of all the Clio healthcare awards in all categories, ex-US agencies and brands won nearly twice the number of awards (49 vs. 25), and 60% of the Gold/Silver statues (35 vs. 14).
Even though they are playing with a higher net (to use a tennis metaphor), ex-US agencies and brands are schooling their US counterparts in imagination and customer engagement.  No Brazilian can watch the Silver Award winning campaign for Santa Casa de Misericordia de Porto Alegre without thinking twice about engaging with its call to action; and we cannot watch without goose bumps.  The brand is a private philanthropic hospital network affiliated with the Federal University of Health Sciences of Porto Alegre.  It's goal is simple: promote organ donation after one dies.  The resulting campaign by J. Walter Thompson, Sao Paulo features black and white films of iconic Brazilian citizens, all of whom have agreed to donate an organ when they pass.  Whether it's Luis Fernando Veríssimo, a beloved writer with over 60 published titles (heart donor); Zé Roberto, a footballer with 10 European titles and many Brazilian championships (lung); or Fernando Meirelles (cornea), Academy Award Directorial nominee for films such as City of God, the message is stark, emotionally gripping and filled with a nationalistic sense of pride to act with conviction.  Each of the three film's voiceovers enumerates the living accomplishments of the featured citizen, under the headline: Donate your talent.  The copy is abbreviated here as follows:
"To the world, I leave my achievements," and even if you think that's enough, "there's something more important," followed by the call to action: Be like him. Donate your talent – "Besides donating what is most important to you, you can save up to 8 lives."  Watch these with a box of tissues at http://www.cliohealthcare.com/winners/2015/film/entry.cfm?entryid=401510342&award=50.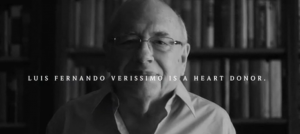 The 2015 Clios gave their healthcare person of the year award to Dr. Mickey Chopra, Chief of Health and Associate Director of Programs at UNICEF.  Next year, or perhaps any year after, wouldn't it be a game changer to see this award go to executives of Merck, Novartis, GSK or any of the other companies that wish to make the leap from the big idea behind a branded product, to the monumental idea that engages the world and invites its global citizens to join their brand?  The path forward involves courage, a willingness to flip the current healthcare branding dynamic that favors brand as hero over customer engagement, and a serious consideration of embracing the Impresario model.  Looking forward to seeing you at next year's Clios.