If a brand indicated for the treatment of an enlarged prostate was proven to also grow hair, should that brand identity remain?  This is exactly what happened in the case of Merck's Proscar (finasteride).  The FDA approved Proscar to treat Benign Prostatic Hyperplasia (BPH).  During the clinical trials, and in observations by the medical community at large, the drug also showed a "side effect" of the ability to grow or regrow hair.  Merck decided to create a second brand of finasteride for two very important reasons:
Customer insight research revealed that an indication for alopecia (balding) trivialized the Proscar brand in doctors' minds; and
Merck was concerned that the health insurance companies that reimbursed patients for Proscar would begin to question if Merck was subversively trying to help patients get improperly reimbursed for hair loss (baldness is not considered a pathology, so insurance doesn't reimburse patients for essentially a lifestyle choice).


In the end, Merck decided to launch finasteride for hair regrowth under the brand name, Propecia, on which my team and I worked.  Merck took the high road, earning the respect and gratitude of clinicians, patients and insurance companies.  With the recent FDA approval of Vyvanse (lisdexamfetamine) for Binge Eating Disorder (BED), one wonders if the manufacturer, Shire, executed the same due diligence as Merck.
"Binge eating can cause serious health problems and difficulties with work, home, and social life," said Mitchell Mathis, M.D., director of the Division of Psychiatry Products in the FDA's Center for Drug Evaluation and Research.  BED is recognized by the American Psychiatric Association in their bible, Diagnostic and Statistical Manual of Mental Disorders, Fifth Edition (DSM-5).  And the National Eating Disorders Association (NEDA) estimates that BED affects between one and five percent of the general population. There is little doubt in many experts' minds that BED is a legitimate condition.
Vyvanse is an amphetamine indicated for Attention Deficit Hyperactivity Disorder (ADHD).  It is a very well accepted therapy for ADHD despite the history of abuse seen with prescription amphetamines overall.  As if the regulatory authorities weren't already scrutinizing drugs with high abuse potential, Shire did its brands (in addition to Vyvanse, Adderall is another of its amphetamines) no great favor by incurring an investigation by the FDA for misleading advertising practices.  As reported in The New York Times, "Among the allegations, which Shire denied, was that the company played down Vyvanse's addiction potential and said it would prevent car accidents, divorce, arrests and unemployment." (Shire settled the matter for $56.5 million in the fall of 2014.)

As anyone who knows me or reads my blog, I have no issue with brands seeking approval for as many indications as they can receive.  With all of our considerable progress in medicine, there are many people out in the world still suffering from a lack of advanced remedies; or worse, a complete lack of recognition for their legitimate medical conditions.  BED is one such condition. I applaud both the FDA and Shire for offering an effective relief.  However, when pharmaceutical and biotech companies do not perform the same due diligence in cultivating their brand's identity outlined above in Merck's finasteride example, they call the entire practice of healthcare branding into question.  It ceases to be seen as an honorable and highly effective means of shining light into the darkness of illness, and instead draws fire as just another example of Big Pharma profiting off of other's suffering.
I have worked with many brands that successfully achieve what I call a Single-Brand Franchise—a brand indicated for very different conditions, and often promoted to very different medical specialties: Rituxan (rituximab), Botox (Botulinum toxin) and Lupron (Leuprorelin) to name a few. There is a branding discipline that must be followed to insure that a single-brand franchise strategy will:
Avoid jeopardizing any single indication or use
Add additional credibility and esteem to the brand, and
Demonstrate to the health and wellness community that the company is interested in not just selling, but educating and enlightening as well.
Another example on which I've counseled involves Prozac (fluoxetine).  Unless you've been living under a rock over the past 25 years, you should know that Prozac revolutionized the treatment of depression, and has many mental health indications: major depressive disorder, obsessive compulsive disorder, bulimia nervosa, and panic disorder.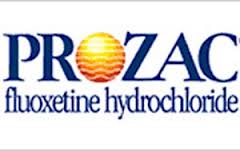 One might think that Prozac would be an excellent candidate for a Single-Brand Franchise given its accomplishments.  Not so.   The FDA approved Prozac to treat Pre-menstrual Dysphoric Disorder (PMDD) in the early days of the new millennium.  In short, the condition is an extreme form of PMS lasting for nearly a week, and is characterized by profound mood changes. When we conducted customer insight research, we discovered that PMDD women were shocked that Prozac would be the remedy.  They resented the implication that their suffering was "all in their head."  "I don't have mental problems," one subject said.  "I have menstrual problems."  The Prozac brand identity made it inappropriate for use in PMDD.  Lilly, Prozac's maker, commissioned us to launch a new brand of fluoxetine, Sarafem, and its identity was clearly distinct from anything close to Prozac's.  Even the color of the capsule was modified.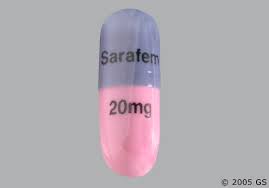 Shire has the good intention of medically legitimizing BED, raising the profile on the condition, diagnosis and treatment.  And the FDA gave Vyvanse accelerated approval  because, according to a spokesperson, there was no other drug treatment available for the disorder—another good intention.  However, with such a rush to market, and with no consensus of input from outside the company as a good branding practice demands, the healthcare community does not have adequate time to embrace:
the nuances in patient self-identification for the disorder,
a uniform set of diagnostic criteria for physicians to rely upon, or
a clear distinction of when insurance companies are asked to reimburse for ADHD or BED.
A well thought out single-brand franchise initiative would have gone a long way to avoiding all the negativity and bad press.  Instead of drawing attention to BED, Shire and Vyvanse may be drawing more attention on themselves, thereby eclipsing all those good intentions.