Remember Deion Sanders, the pro athlete who played not only for National Football League teams (two of which won the Super Bowl), but also for several Major League Baseball teams, including the 1992 Atlanta Braves who made it to the World Series?  Many admired his gridiron skills and ability to play many different positions effectively: cornerback, kick returner, running back and wide receiver.  Most players would be happy excelling at one sport in one position.  But not Deion.  He was an athletic legend, like Jim Thorpe before him; and his ability to deliver value in multiple arenas helped foster the concept of the one-man Franchise Brand.
For the purpose of this entry, a one-entity Franchise Brand is a brand that delivers distinct value in multiple situations, often to diverse audiences.  Bayer Aspirin was probably the first to market itself as a Franchise Brand.  Renowned for its pain-relieving ability for sore joints and muscles, it gained a greater reputation as a preventative therapy for heart attack and stroke.  As such, a generic called acetylsalicylic acid, or ASA, is rebranded as The Wonder Drug by Bayer, and The Miracle Drug by Dr. Mehmet Oz, the ubiquitous medical celebrity.
Over the past 20 years, cultivating a Franchise Brand in healthcare has become a much more common practice. Having been approved for B-cell mediated non-Hodgkin lymphomas in 1997 by the FDA, Rituxan (rituximab) made its mark early as an effective agent in treating cancers resistant to other chemotherapy regimens and extending life.  But the brand's long-term clinical trial plans to explore many different indications in many diverse disease states had then-partners Genentech and Roche asking the all important question: should the Rituxan brand bear the burden—and the glory—of being a Franchise superstar, or should different brand names be used when the time came to launch into new territories?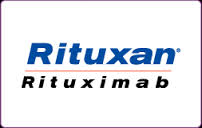 NHL                      RA                      Lupus Nephritis                    MS
(oncologists)       (rheumatologists)          (nephrologists)              (neurologists)
In order to determine the right path, several questions must be answered:
• Are there values for the existing indication that can benefit the horizon indications?
• Are those values to be found in a functional attribute? Practical application?  Emotional benefit?
• Are there risks with the horizon indications that could harm the brand's stature for the existing indication?
• Do different, unrelated physician specialties care how a drug performs in indications other than the one they treat?
And if so, can these perceptions be leveraged?
The answer to this last question—it was always presumed—was "Does it really matter?"  If you use traditional research—e.g. one-on-one interviews or focus groups—specialists in one field will always default to the safe harbor of "it doesn't matter; as long as there is data supporting that it will work in my specialty."  But experience shows that physicians make choices beyond statistics about the brand; they base their choices also on what they believe about themselves, and what they feel other people believe about them.
Take the case of Botox (Botulinumtoxin toxin type A).  Used for years as a life-altering treatment for neurologic conditions such as post-stroke spasticity, cervical dystonia and blepharospasm, Botox earned a reputation among neurologists as a serious medical treatment—albeit on a limited scale for fairly uncommon indications.  When Allergan first decided to pursue the Cosmetic indication for Botox in the early days of the millennium, it gave serious thought to the questions posed above.  The visual and verbal assets of the Botox identity were found lacking in elegance and appeal to consumers in search of a beautifying regimen (vs. a neurologic disorder), hence, the branding hallmarks were changed, and the word Cosmetic was added to the Botox name.  (Note the slimming down of the strong (powerful) all-cap type font, and the analogue rendering of the generic name so as not to feature the word "toxin.")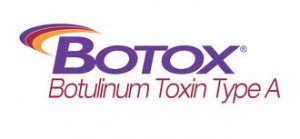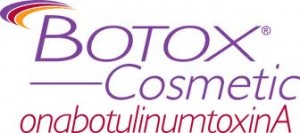 Customer insight research revealed two key aspects of the neurology indications that reassured Dermatologists and Plastic Surgeons about using Botox in a completely new setting:
• Heritage of safety: injecting a toxin for cosmetic reasons needed a proven history of
safety to reassure new physician audiences, which the neurology indications provided;
• Unique Focal Effect: As untrained injectors, Derms and Plastic Surgeons valued the
precision of the treatment.
However, as marketing and popularity of the cosmetic indication quickly over-shadowed the early neurology indications, the Botox master brand equity lost its serious, medical values in the minds of many physicians, and adopted a superficial (even trivial) association about using Botox for any of its horizon indications: chronic migraine prevention, treatment for overactive bladder and BPH.  These pipeline indications (now launched in some markets), had the brand indication managers and their leadership revisit the Botox franchise with a renewed sense of purpose for reclaiming their life-changing, restorative seriousness.  Google Botox and you still get a preponderance of cosmetic links.  However, Google Botox Medical—a new level of hierarchy in the Botox franchise—and you get the full complement of venues in which the franchise delivers on its values as a serious, life-changing therapy, now on a much grander scale.
Creating a franchise brand is not always the right choice.  Again, it depends on whether the equity of the existing indication is leverageable and/or whether the horizon indications threaten the existing indication.  Merck's Proscar (finasteride) earned a serious reputation in the treatment of BPH, and later in prevention of prostate cancer.  However, the additional indication of treating alopecia (hair loss) threatened the Proscar brand equity.  Despite its proven efficacy and safety (there's that data fallacy again), physicians had trouble seeing themselves using Proscar ("I don't 'treat' baldness"); and payors balked at the idea that they would never be certain if they were authorizing coverage for a medical therapy or a cosmetic improvement.  Hence, Propecia (also finasteride) was born.
With the exceptions of Bayer aspirin and Deion Sanders, I've helped the rest of these brands in this post research and strategize their options.  As biotech development continues to introduce multi-talented monoclonal antibodies, and pro-drug technology gives new lives to existing molecules, more and more healthcare companies will be asking themselves if a Franchise brand approach is right for them.  If they start early enough, and use branding protocols that have been proven in the past, there could be many more legends in the making.